Font table


This module lists the NCAR Graphics font tables. The first column lists the font name, the second column lists a few of the font's characters, and the third column lists the font index.
Click on one of the font names below to display the complete character set for that font.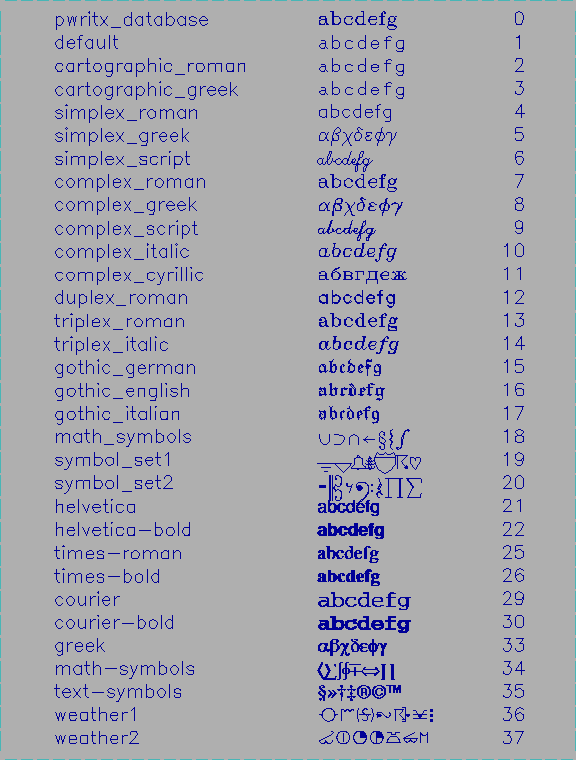 ---
Reference Manual Control Panel
NG4.1 Home, Index, Examples, Glossary, Feedback, Ref Contents, Ref WhereAmI?
---
$Revision: 1.6 $ $Date: 1998/06/15 21:25:40 $